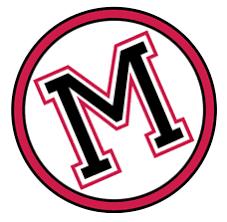 Summer school is being offered for students deficient in credit in order to get them back on track for graduation.
Students attending summer school will have the opportunity to retrieve .5 credits (1 semester) of a course. Students are being referred to the program based on the guidelines below:
Math

- Face-to-face math class for Algebra 1B, Geometry B and Algebra 2B. Students who are currently FAILING any of these courses will receive a letter this week outlining the information below. Grades for these students will be pulled again in approximately 3 weeks, if they are still failing the class summer school registration information will be sent home.

English

- Face-to-face English class for English 2A (10th grade, 1st semester). Students who have failed this course this year will be visited in the next 10 days and provided with summer school registration paperwork.

Credit Recovery

- Multiple online credit recovery options will be available to our current seniors who may need to finish a half credit and any junior who is within 1 credit of being on track. These students are being referred by their guidance counselor and will be visited in the next 2 weeks and provided with summer school registration paperwork.
Summer School Information:
Summer school is a credit recovery opportunity, not for getting ahead in credits. Students will have the opportunity to recover .5 credit (1 semester) of a course.

Dates:

May 29-June 1

,

June 4-7

and

June 11-14

Students will be allowed 1 absence; more absences will prevent recovery of the .5 credit

Transportation to and from school will be provided along with breakfast and lunch

Most English and math recovery will be in a face-to-face setting with a content teacher

All science, social studies, and electives courses will be facilitated with our online credit recovery system with teacher assistance. If students DO NOT complete the course by

June 14

, students will not receive credit and have to restart the course at another time.
Seats for the summer school program are limited and will be filled on a first come, first serve basis. We strongly encourage your student to take advantage of this opportunity.
Should you have questions regarding your child and summer school please do not hesitate to contact a guidance counselor through the emails below or call our office at 520-568-8100.
Chris Lathan A-C- dlathan@musd20.org
Cara Osmer D-J- cosmer@musd20.org
Gretchen Mazaheri K-P- gmazaheri@musd20.org
Rebecca Collins Q-Z- rcollins@musd20.org